Cancer Services hosts and participates in several fundraisers each year. When you participate in our fundraisers or host a fundraiser for Cancer Services you can be assured that all of the funds raised for Cancer Services STAY LOCAL. Our programs provide direct services to local cancer patients and their families. Your partnership with us increases the number of families we are able to serve each year. We thank you for your support! For updates on our events and events held by third parties on our behalf please LIKE and Follow us on FACEBOOK. If you are interested in hosting an event to benefit local cancer patients and their families please call us 419-626-4548.
Linda Armstrong & The A Team – RE/MAX Quality Realty
Linda and her team are raising money to help local cancer patients and raise awareness throughout all of October. Every comment, like, friend invite and share on their facebook page will result in a donation to Cancer Services. Please visit their facebook page HERE to participate! Share with your family and friends!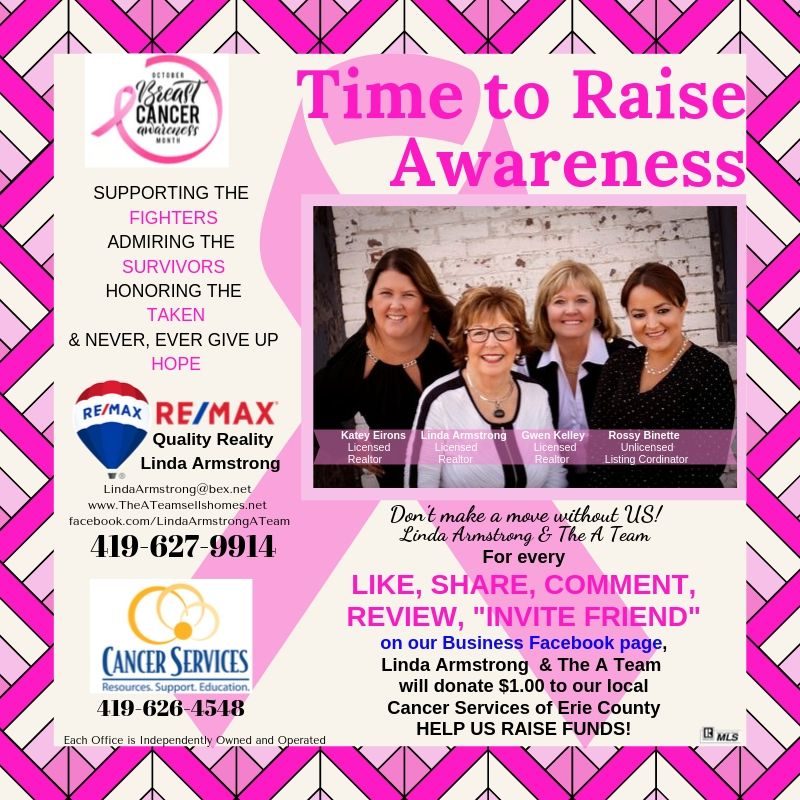 ROCK THE LAKE! UPDATE: Rock the Lake raised $5,000 for Cancer Services! Thank you to all of the amazing volunteers at Rock By The Sea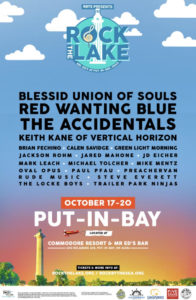 Cancer Services has been chosen to be one of 3 charities that will receive funding from ROCK THE LAKE! This amazing 3 Day Charity Music Festival will be held at Put-in-Bay and is presented by Rock by The Sea. The island will be action packed with 22 bands, TWO REUNION SHOWS OF OVAL OPUS, a Corn Hole Tournament, Euchre Tournament, and a Golf Tournament! Plus the chance to win some AMAZING silent auction and raffle prices including items signed by the performing artists.
ARTISTS INCLUDE: BLESSID UNION OF SOULS, THE ACCIDENTALS, BRIAN FECHINO, JD EICHER, STEVE EVERETT, KEITH KANE of Vertical Horizon, THE LOCKE BOYS, MARK LEACH, JARED MAHONE, MICHAEL TOLCHER, MIKE MENTZ, OVAL OPUS, PAUL PFAU, PREACHERVAN, JACKSON ROHM, RED WANTING BLUE, RUDE MUSIC, TRAILER PARK NINJAS
ORDER YOUR TICKETS TODAY! ORDER YOUR TICKETS TODAY!
Mr. Ed's Bar and Grille and the Commodore Resort will serve has home base AND will be donating a percentage back to the charity!
Book your rooms at the Commodore Resort by calling 419-285-3101. If you are interested in attending for a day you can take the Miller Ferry from Catawba or the Jet Express from Port Clinton.
VOLLEY FOR THE CURE! RAISED $4,866.65 for local cancer patients! Thank you to everyone that participated!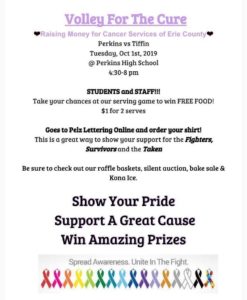 Perkins High School annual VOLLEY FOR THE CURE was Tuesday, October 1st. The time, energy and love that went into the event by Perkins High School staff, students and volunteers was an a amazing display of community. Thank you to all who attended.
Other Ways to Help
If you can't attend our events but would still like to join our efforts to help local cancer patients and their families you can make a donation online today or call us for information on being a volunteer 419-626-4548.